We beleven Grote Tijden, dezer dagen. Brexit, intussen oud nieuws, werd meteen gevolgd door het plan van de burgemeester van Londen om de stad onafhankelijk te verklaren en lid te worden van de EU: nieuwe opwinding! Dit schrijf ik zondagochtend. Wanneer dit stukje op de site staat, overmorgen als alles volgens plan gaat, zal er wel weer meer te melden zijn.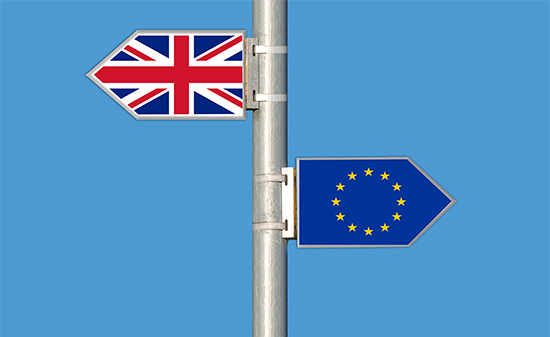 afbeelding pixabay
Ook hier gebeurde en gebeurt nog steeds heel veel, zowel bij ons dichtbij in Rotterdam en omringend Nederland als in Brussel en omringend Europa.
In Nederland viel in het eerste halfjaar van 2016 meer water dan ooit eerder gemeten werd, en in de categorie 'hagelbuien' ijsballen van een omvang als niemand eerder ze gezien heeft. 'Gedenkwaardige week, ook wat het 'Hollandse weer' betreft, citeer ik NRC Handelsblad. 'Hoosbuien, onweer, rolwolken, valwind. Klimaatverandering?'
In Brussel, zagen we op de televisie, spraken de nazaten van de oprichters van de EU hun verontrusting en aanpalende gevoelens uit. De vertegenwoordiger van Duitsland deed dat in het Duits, de vertegenwoordiger van Frankrijk in het Frans, maar de vertegenwoordiger van Nederland, minister Koenders, sprak niet in het Nederlands maar in de taal van dat land dat ons nou juist heeft gedumpt. FOEI!
Waarom 'Foei!'? Omdat Duits en Frans en Nederlands maar dus nu niet meer Engels, talen van de EU zijn. Bijna niemand weet het, nog minder mensen realiseren het zich maar inzake taal in het algemeen en de talen binnen de EU doet zich sinds ongeveer een halve eeuw een revolutie voor.
Dat verzin ik niet zelf, dat haal ik uit een revolutionnair (!) boek van David Bellos: 'Is That a Fish in Your Ear? Translation and the Meaning of Everything; PARTICULAR BOOKS, an imprint of PENGUIN BOOKS (*), 2011 French translation by Daniel Loayza as Le poisson & le bananier, Flammarion, 2012. Spanish translation by Vicente Campos, as Un Pez en la higuera. Ariel, 2012. German translation by Silvia Morawetz as Was macht der Fisch in meinem Ohr? Sprache, ‹bersetzung und die Bedeutung von fast allem, Eichborn, 2013.
Uit beleefdheid jegens minister Koenders [dit is ironisch, om niet te zeggen sarcastisch bedoeld] citeer ik uit dit boek in de originele Engelse versie. Stukjes tekst die aanduiden wat het USP (= Unique Selling Point; het EVA = Exclusieve Verkoop Argument) van mijn stukje is, print ik in KAPITALEN:
'Chapter 21: Ceci n'est pas une traduction: Language Parity in the European Union
This Treaty, drawn up in a single original in the Danish, DUTCH, ENGLISH, FRENCH, GERMAN, Greek, Irish, Italian, Portuguese and Spanish languages, the texts in EACH OF THESE LANGUAGES BEING EQUALLY AUTHENTIC, shall be deposited in the archives of the Government of the Italian Republic, which will transmit a certified copy to each of the governments of the other signatory States. Pursuant to the Accession Treaty of 1994, the Finnish and Swedish versions of this Treaty shall also be authentic. Pursuant to the Accession Treaty of 2003, the Czech, Estonian, Hungarian, Latvian, Lithuanian, Maltese, Polish, Slovak and Slovene versions of this Treaty shall also be authentic.
So reads a recent version of THE BASIC LANGUAGE RULE OF THE EUROPEAN UNION. It was originally laid down in Article 248 of the Treaty of Rome, which first set up the European Economic Community in 1957: that body, and any offices under its authority, was to communicate with the governments of each of the member states in the language of the member state in question.
IT SOUNDS A MODEST REQUIREMENT, BUT IT WAS ACTUALLY A REVOLUTION. UNLIKE ALL PREVIOUS EMPIRES, COMMUNITIES, TREATIES, AND INTERNATIONAL ORGANIZATIONS, THE EUROPEAN UNION HAS NO ONE LANGUAGE AND NO FINITE SET OF LANGUAGES, EITHER. IT SPEAKS IN ALL THE LANGUAGES THAT IT NEEDS, WHATEVER THEY MAY BE. AN ACT OF POLITICAL WILL MADE THE PREVIOUSLY UNGRAMMATICAL EXPRESSION "A SINGLE ORIGINAL IN DANISH, DUTCH, ENGLISH …" AN AUTHORITATIVE RULE.
To begin with, there were six states – Belgium, France, THE NETHERLANDS, Luxembourg, Germany, and Italy – and four languages involved: French, DUTCH, German, and Italian. The EU has grown meanwhile and now has twenty-seven states using twenty-four different languages. But whether we are dealing with four or twenty-four languages, the revolutionary meaning of the basic rule, ill understood when adopted and not widely acknowledged even now, is that in the whole huge mass of paper put out by the EU, there are no translations. Everything is the original, already. Each language version of a law, regulation, directive, or letter emanating from the commission or any of its institutions has the same force, the same authority, the same validity as any other. Nothing is a translation – except that everything is translated. This has been the unprecedented language rule under which increasingly large numbers of people have now lived and worked for more than fifty years.
Volgende week kom ik er op terug.
(*) De Penguin Editie van 2012 heeft als ondertitel The Amazing Adventure of Translation
Meld u aan voor De Ster nieuwsbrief (U ontvangt een bevestigingsmail)
[wysija_form id="1″]